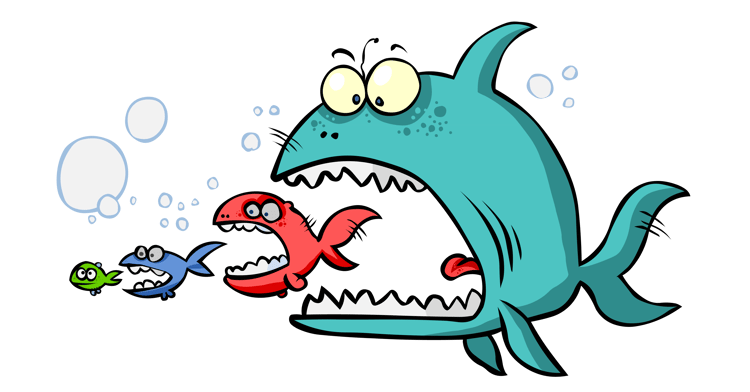 In an ILS market dominated by just a few heavy hitters with twenty plus years of automation experience, where does a young and zippy system like TIND find foothold? And as these few large companies continue to consume smaller vendors via mergers and acquisitions, what choices remain? These were the questions on my mind while representing TIND at the recent Internet Librarian and California Library Association conferences.
Marshall Breeding's Library Technology Industry Update at Internet Librarian specifically focused on the narrowing field of options for libraries in the wake of the previous year's mounting battle between EBSCO and ProQuest. It really got me thinking about the types of libraries that a system like TIND will most resonate with and the role that choice itself plays in the health of any given industry.
During the course of these two conferences, I met with a fascinating array of library professionals; a technically savvy subset of the library ecosystem that ranged from front-line staff to directors, from publics to academics, alongside industry thought-leaders and futurists. Everyone was curious about what TIND does and excited to see a new player in the marketplace. Through these conversations, I began to see two major categories of frustrations that existing systems like Alma and Sierra just don't address:
Library A: Too Much!
This is any library who feels like they are paying too much for functionality they aren't using. Burdened with an overly complex system, shrinking budget, and modules that have never been fully implemented, these libraries are desperate for something leaner and more intuitive to use, giving their staff and budget some breathing room. TIND is a great choice for these libraries since our approach has been to focus on the core functionality that a library requires and offer it elegantly and intuitively, in the process eliminating outdated workflows, steep learning curves, and bloated maintenance bills.
Library B: Not Enough!
This library is frustrated by legacy systems' lack of openness and innovation. They have big ideas and talented technical staff that have been stymied by the traditional vendor/library relationship where the company drives the direction of the platform and their individual priorities are lost in the crowd. These libraries are looking for a system that meets their rapidly changing needs and want a collaborative relationship where their ideas are valued, their expertise is more fully leveraged, and their system evolves at the same rapid pace they do. With TIND, you're an active participant in the process instead of just one of many end consumers of a ready-made product. We adjust the software to fit your needs, not the other way around.
You DO have choices. TIND is currently recruiting forward-thinking library partners to join us in the process of re-envisioning a truly modern ILS experience.
Kathy McCarthy joined TIND as VP of Partnership Development in September 2016, previously employed as Business Director at Innovative Interfaces.
Do either of these scenarios describe your library? Get in touch today! TIND will be exhibiting and attending a number of upcoming conferences.

Interested in learning more about TIND's ILS?